VAT Reverse Charge Mechanism on Imports

: new regulations (2022)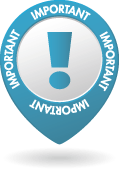 ATTENTION For all final imports, including giveaways, samples, mock-ups, prints, etc.
Since January 2022, France has changed its legislation about import taxes. Now all importers, either French and foreigners, must be registered in France to have a French VAT number and use the reverse charge mechanism . Instead of paying import taxes and duties to French Customs via our services, importers have to declare their import taxeson their own French monthly taxes return in order to pay it. They still need to use our services for the import duties and the formalities.
Have a question? Contact us.
Customs formalities only apply to stand equipment coming from or going to Non-EU countries.
MATHEZ ONSITE LOGISITCS will carry out these formalities with the French customs authorities using the proforma invoices. stand equipment will be ready for delivery on stand, or for shipping.
Our teams carry out all kinds of customs formalities:
ATA carnet formality
temporary importation formality
final importation formality
transit formality
export
For the final importation formality, MATHEZ ONSITE LOGISTICS will pay up front on your behalf the eventual import taxes and duties to French Customs and will invoice them to you at cost, after the exhibition.
The "empty storage" labels will be given to you on the delivery of your stand equipment to the stand location. They must be put them on each parcel once empty.
MATHEZ ONSITE LOGISTICS will take care of collecting, removing and storing empty crates or pallets during the exhibition and delivering them back to you before 6 am on 7th October 2022.
Transporting and returning stand equipment
A transport notice form and MATHEZ ONSITE LOGISTICS labels will be available to you at MATHEZ ONSITE LOGISTICS warehouses from 7 AM on 6th October 2022. (see access map)
This form and a proforma invoice should be filled out for equipment to be picked up from the stand.
Each package must be properly packed and labelled with the final consignee address.
We are pleased to inform you that stand equipment can be stored in our warehouse in Nice for the year, until the next exhibition. A quote will be returned on request.
Our warehouse is situated in Nice, and is fully protected by alarm and video systems.
Non-EU stand equipment can be stored in the "bonded area" of our warehouse without having to pay French VAT and customs duties.
Any stand equipment stored with us will be systematically insured on a declared value basis.
We hope you will find all of this information useful in organizing your participation in this show.
We remain at your disposal for any further information.