VAT Reverse Charge Mechanism on Imports

: new regulations (since 2022)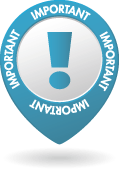 ATTENTION For all final imports, including giveaways, samples, mock-ups, prints, etc.
Since January 2022, France has changed its legislation about import taxes, and requires all importers, either French or foreigners, to have a French VAT number and use the reverse charge mechanism. A specific exemption has been granted to MATHEZ ONSITE LOGISTICS by the General Directorate of Customs and Excise for our customers participating in TFWA WE&C.
It is therefore imperative to Contact us before sending any goods requiring a definitive import.
Unloading your merchandise in Cannes
On arrival in Cannes, your merchandise will be unloaded by our team. Our teams will be responsible for:
checking that the merchandise received complies with the quantity stated on the transport receipt.
checking to see if there is any damage
If necessary, notifying the sender of any damage or missing packages.
Customs formalities only apply to goods coming from or going to Non-EU countries.
MATHEZ ONSITE LOGISITCS will present the goods to the French Customs Authorities using the proforma invoices. Once the goods have cleared customs they will be available for delivery to the stand or shipping.
Our teams carry out all kinds of customs formalities:
ATA carnet formality
temporary importation formality
final importation formality
transit formality
final exportation formality
For the final importation formality, MATHEZ ONSITE LOGISTICS will pay up front on your behalf the eventual import taxes and duties to French Customs and will invoice them to you at cost, after the exhibition.
Storage before the exhibition
The goods will arrive in Cannes from Monday, September 25th 2023.
It will be unloaded and stored by MATHEZ ONSITE LOGISTICS in our Cannes warehouse - MATHEZ ONSITE LOGISTICS warehouse, located on Esplanade de la Pantiéro 100 metres from the Festival Palace (Palais des Festivals et des Congrès de Cannes).
The goods will then be delivered to your stant, in whole or in part, Saturday, September 30th or Sunday, October 1st 2023 (see access map).
Please fill in the online form available now, stating the day and time you wish your products to be delivered to your stand.
Storage during the exhibtion
Following a partial delivery to stand, your remaining merchandise can still be stored at the MATHEZ ONSITE LOGISTICS warehouse (see access map), and re-stock deliveries can be arranged during the exhibition.
Empty packaging can also be stored for the duration of the exhibition with a scheduled return system according to the guidelines of the organizers thursday, October 5th 2023 from 17:30 .
Please see our team on Saturday, September 30th or Sunday, October 1st 2023 to get the appropriate labels you need.
Tranport and return of goods
A MATHEZ ONSITE LOGISTICS transport form and labels will be delivered to each stand on Wednesday, October 4th 2023 at 18:00.
When you arrive at the booth , we invite you to fill out this form and attach a pro forma invoice. This form with a packing list and a pro forma invoice, for the non EU final destination country, must be returned, dully filled, to MATHEZ ONSITE LOGISTICS staff during the pick up on stand. Each parcel must be properly packed and labelled with the final consignee address.
At the end of the event from Thursday, October 5th 2023 at 17:30, MATHEZ ONSITE LOGISTICS will offer new boxes, additional forms and labels,packing material to meet each client needs. They can be withdrawn at the MATHEZ ONSITE LOGISTICS " reception points " (see access map).
Any goods picked up from the stand once it has been taken down will be delivered to MATHEZ ONSITE LOGISTICS warehouses (see access map) and stored before being picked up by your transporter or re-shipped by MATHEZ ONSITE LOGISTICS.
Latest pick up date for your transporter/freight forwarder: Wednesday, October 11th 2023.
Please do not to leave your stand until MATHEZ ONSITE LOGISTICS personnel have collected your packages. MATHEZ ONSITE LOGISTICS cannot be held liable for the loss or theft of packages left unattended.